Listen to this Danish jazz band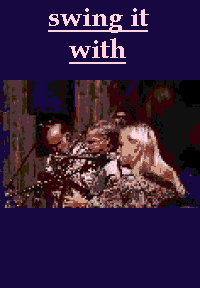 Read and explore
DrJazz started in 1982, with the Danish composer Jan Erik Hansen as the bandleader. The musicians in the band have changed many times, because of the areas thin population.
The "Swinging" DrJazz
Two examples with the band, "Lady Be Good" and "Line for Lions".
The Guests
DrJazz have had a lot of guests. I will mention some of them here: The great American singers Etta Cameron and Richard Boone, Manuela Laerke, the bas player Hugo Rasmussen, the tenor saxophone player Jesper Thilo and more.
Three of the bands guests, Hugo Rasmussen, and the singers Iben Kellermann and Amina Holm.
The Modern
The bandleader has made some exhibitions with painter and other artists. This performances have been with new music.
These examples are from the exhibition "Body".
Latin and Jazzrock
Two examples: "Witchcraft" and "Water Melon Man"
Guest Gallery:
(click at the picture)

Thank you for your time!
We recommend this site: